Discussion Starter
•
#1
•
I originally bought my Fiat to be my daily driver to/from work around town. I had no intention of modding it, racing it or doing anything too riske to it since most of my time and effort goes toward my off-roading hobby with my Xterra. This month I had to drive to Salt Lake City to catch a flight to the East Coast. When I flew back, I intended to explore the Northern Utah area and meet up with some of my Xterra friends.
I had given extensive thought trying to decide which vehicle to take on my overlanding/exploring/camping trip. Should I go with my tried and true off road steed:
2005 Nissan Xterra S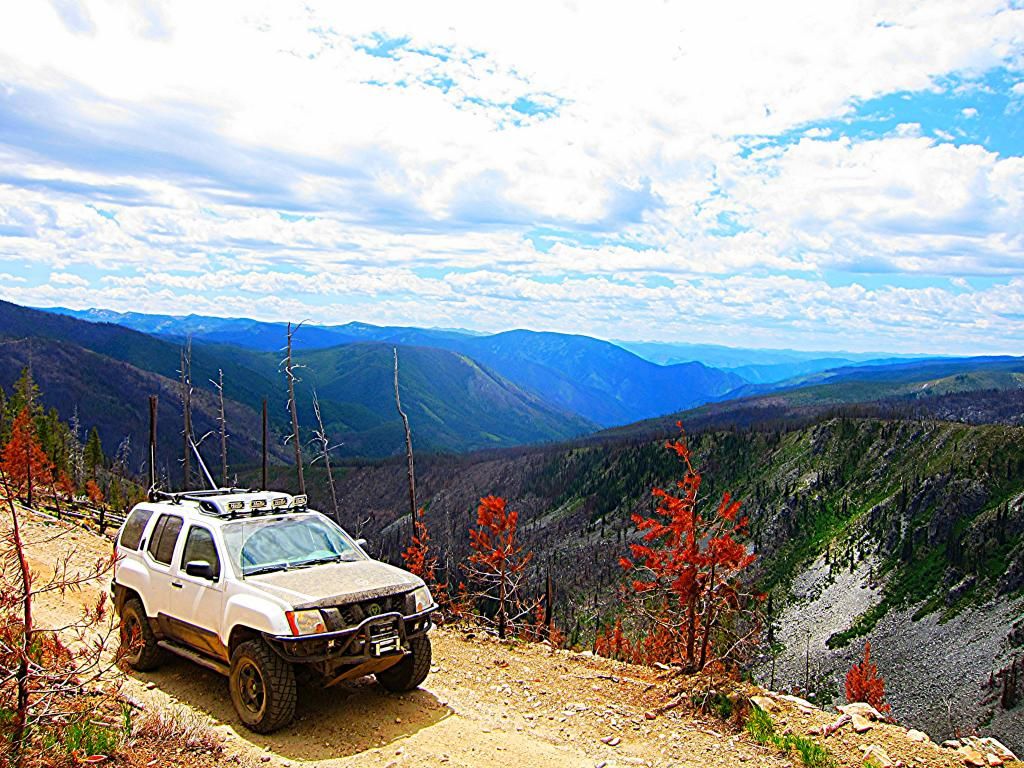 And use up a crap ton of gas on my very limited budget. Or, my other option is my daily driver:
2013 Fiat 500 S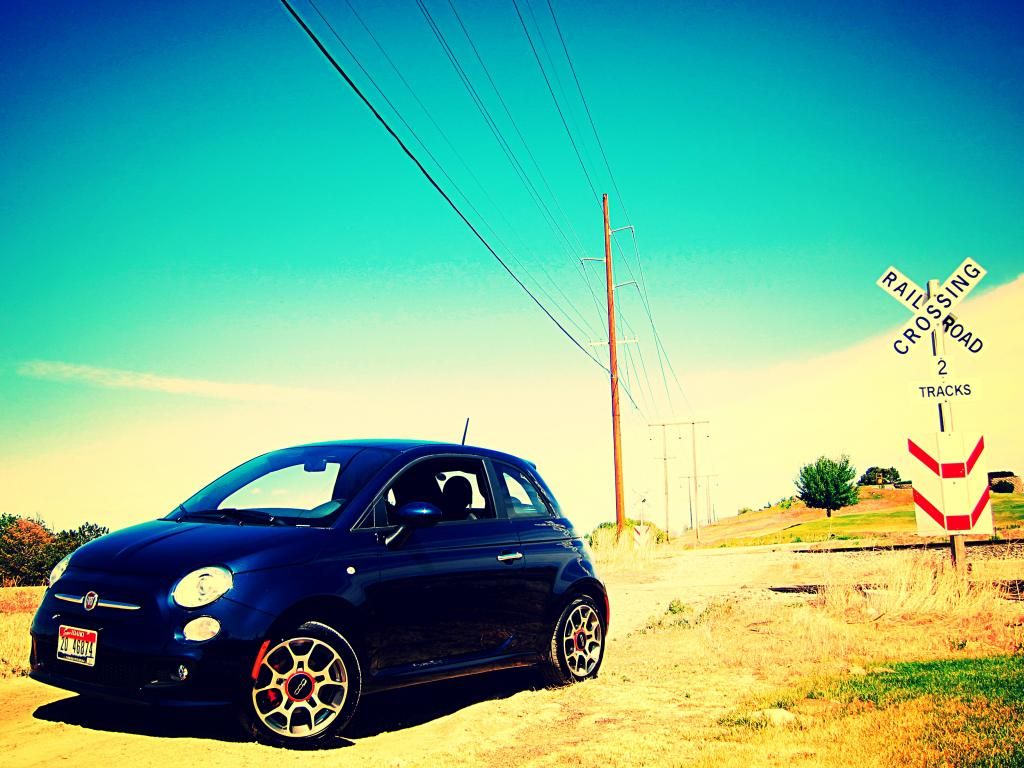 My lack of expendable income caused me to choose the Fiat. I figure it will at least be an experiment in the comforts of camping AND to cause people to smile and laugh as they see me boping around in my miniature vehicle.
My planned route (minus a day or two stop in Salt Lake City to hang with friends and utilise two-legged travel methods):
GOOGLE MAP ROUTE
.
First things first, I changed out the oil and filter for the trip (probably a bit premature since it does not even had 3,000mi on the odo). Secondly, how to fit all my camping gear inside of a fiat? Well, a T50 torx, 16mm and 13mm socket set helped me solve that problem.
Now you see them: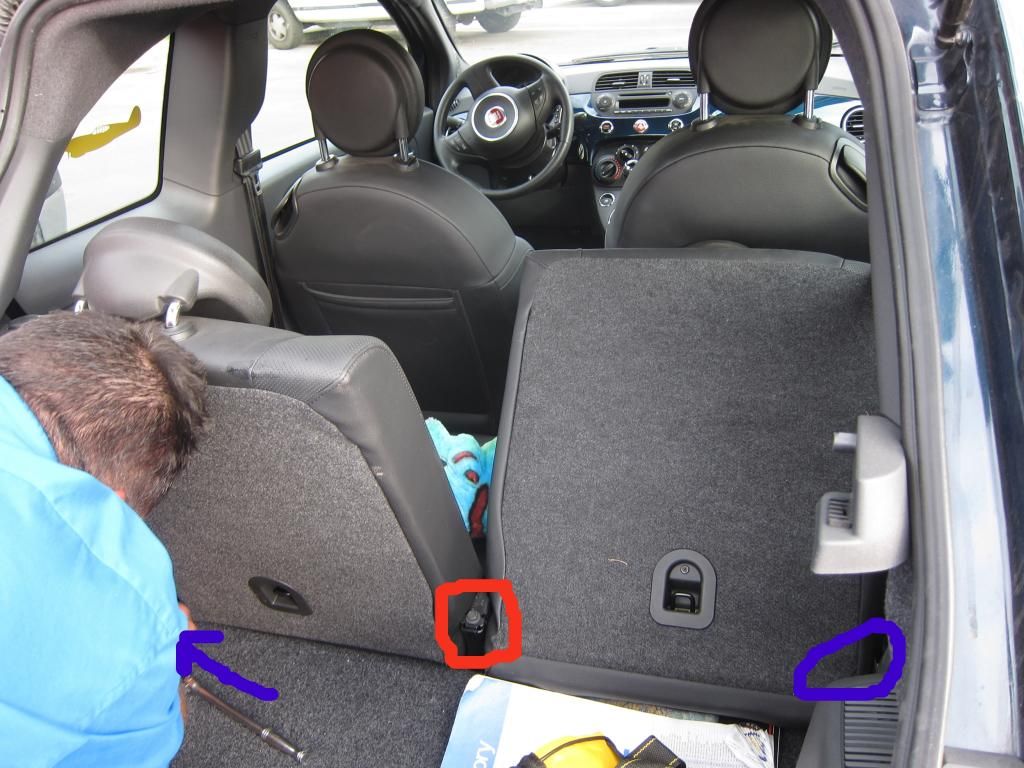 Now you don't: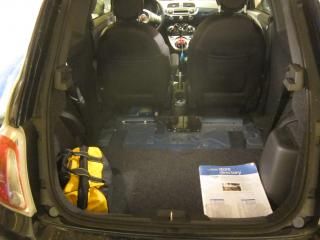 Standard shot of dogs testing out new fitment space: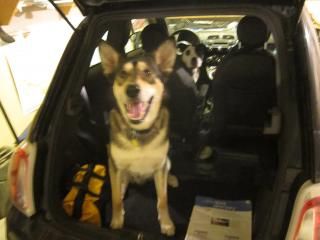 The problem I have run into is that a Fiat does not come with a stock roof rack. I did not consider this an issue when I got it back in May since its intended use was to haul my bum to and from work and be an every day city-type driver...on an economical scale. I saw no point in spending $300-$400 for an aftermarket roof from (Yakima/Thule) for a one-time use.
The roof rack is meant to fit this:
*cough kayak cough*
(as well as a place to put my spare 1gal gas can (believe me, 1 gal lasts a dang long time)).
Other things I needed to get pre-trip:
Extra tarp for awning
more zip ties
growlers of *ahem* happy beverage for X friend as thanks for using his shop
stakes for tarp for awning
A match made in heaven?...nah, Idaho!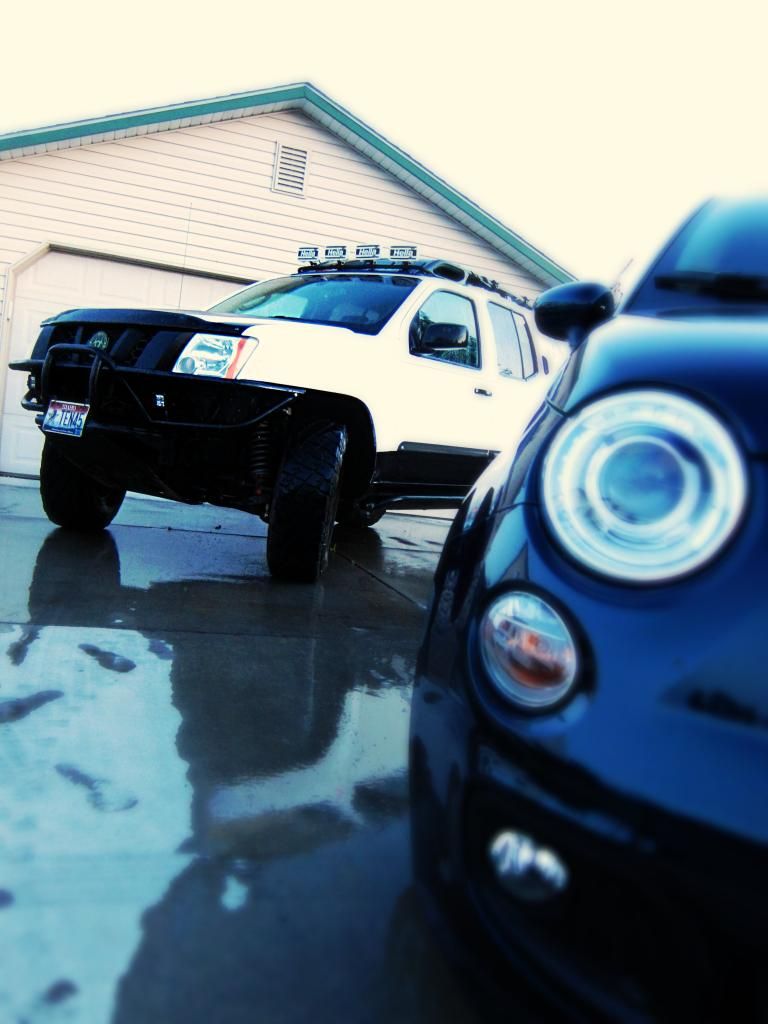 Here is the Fiat all packed up and ready to go!:
After removing the rear seats, I realised I had plenty of room to fit the majority (i.e. important) of my camping/survival gear. I did not need the roof rack (nor was I able to source one). Good thing, too, since weather in Utah took a nosedive.
I got amazing gas mileage on the way to UT. I filled up my tank (~3/4 tank) for about $27 before leaving and did not fill it till Snowden(?) just inside the ID-UT border (since there are no services along the way to Golden Spike). So basically I can drive from Boise to SLC on a tank of gas. This makes me happy.