To start off, hi! My name is Taylor. I believe i was a member here a while ago when i first got the car but have no access to my old email.
As far as the car goes, its a 2012 fiat 500 pop that i got with 22k miles and ive never stopped working on it. I got it in july of 2016.
Ended up modding heavily, from exterior stuff to suspension and go pedal. Went with the vmaxx coilovers which i could write a whole bad review about, but thats beside the point 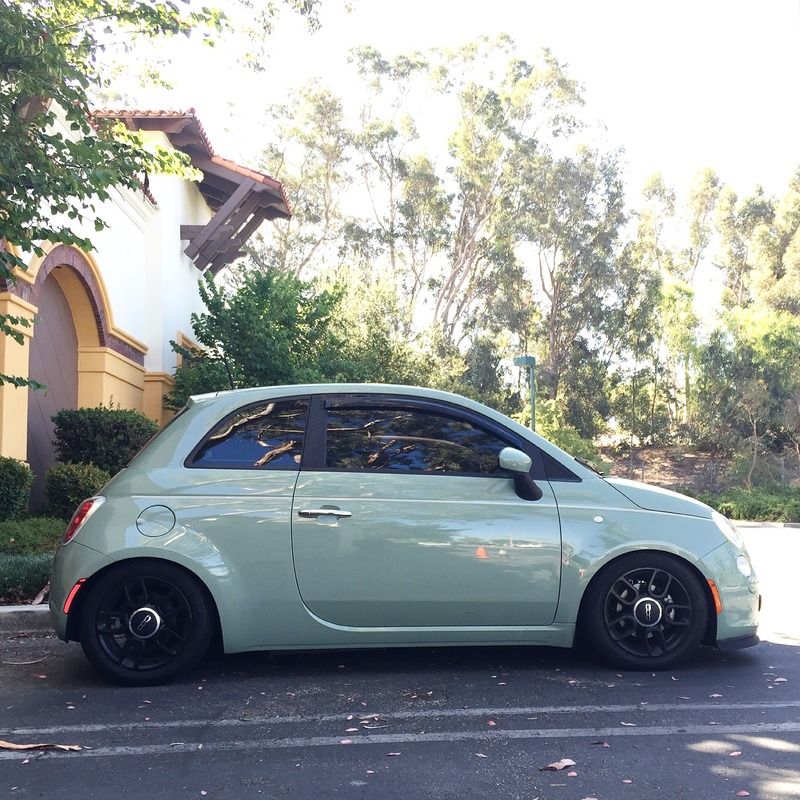 *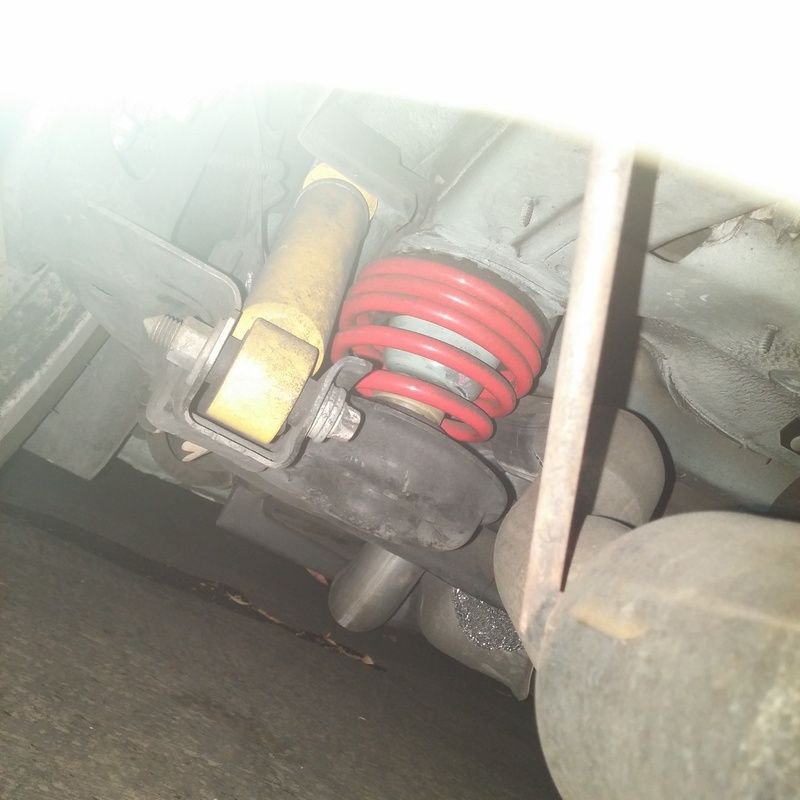 Finally got some nice wheels around november to match the drop id been sitting on for a while. 16x8 et20 and 16x9 et15. Really aggressive rear fitment with 205/40r16s.
*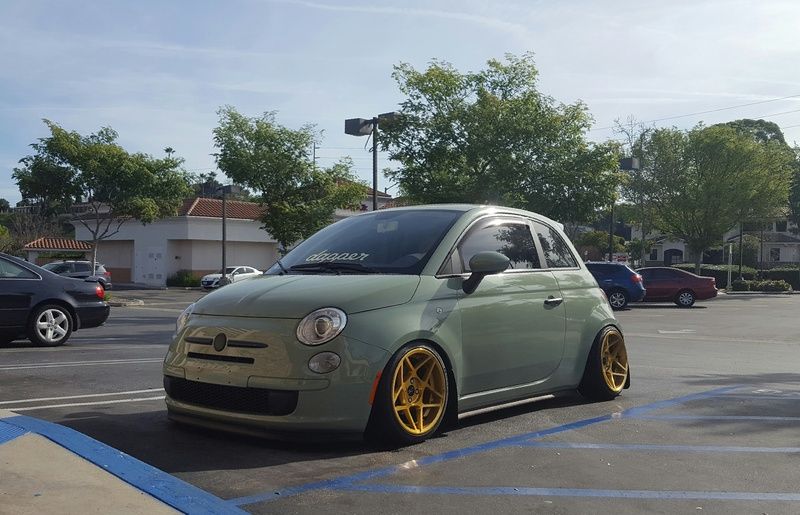 *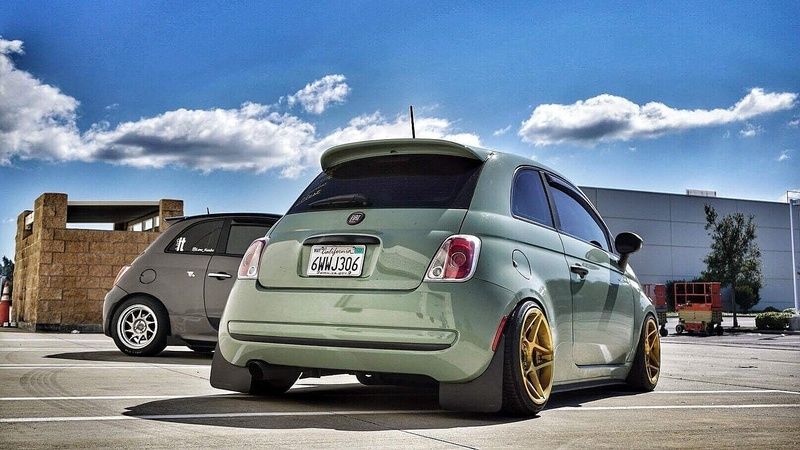 *And this one for the lolz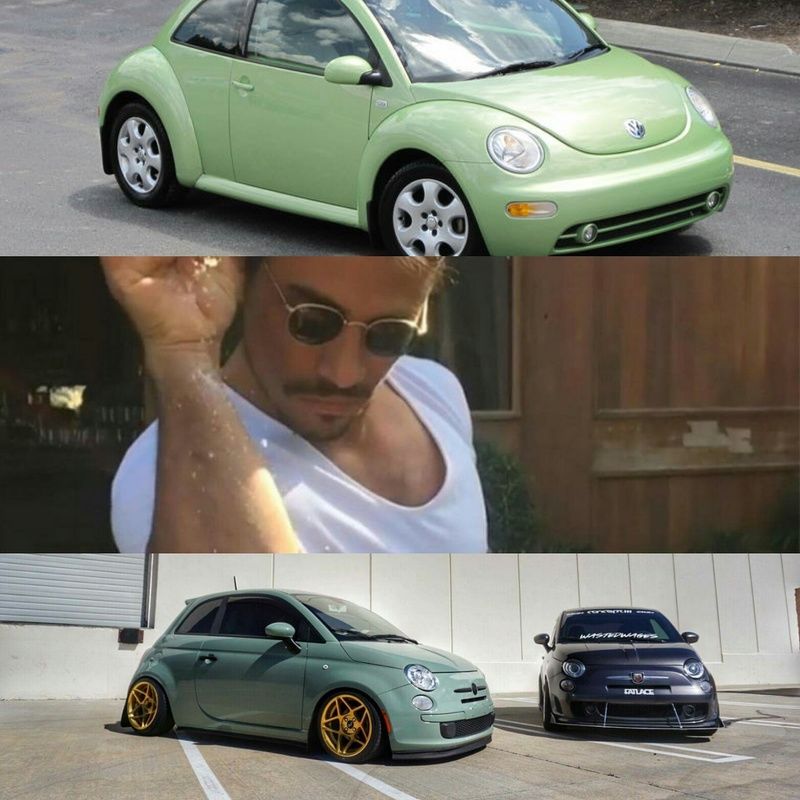 And finally, my recent project, the bags. To bag the fiat 500, i ended up with the megan coilovers to replace the extremely sloppy and loose vmaxx coilovers.
The fronts are effectively thread on plates that thread onto the megan racing shock body, using the UAS "double play" bag. Extends to 11" or so and compresses to just over 3".
The rears are quite unique. The bags are i believe UAS type 2 or type 1, its extends to about 8" and compresses to be next to flat 
And as far as rear shocks go, i have modified shocks from a 1967 vw beetle set up to fit, they compress down to maybe 6.5" and allow for extreme lows in the rear. Obviously ground off the top spring perch where the bump stop sits and have brackets that are welded to fit in the spring cup and on the car body up top
Airlift performance 3p management system with a twin compressor setup and 2.5 gallon tank.
Rides incredible, way better than the vmaxx. The bag and shock match so well i feel like i could track the car. Added a 6mm spacer in the front on each side as well to fill out the fenders as much as possible
Rough mock up of the bags in the front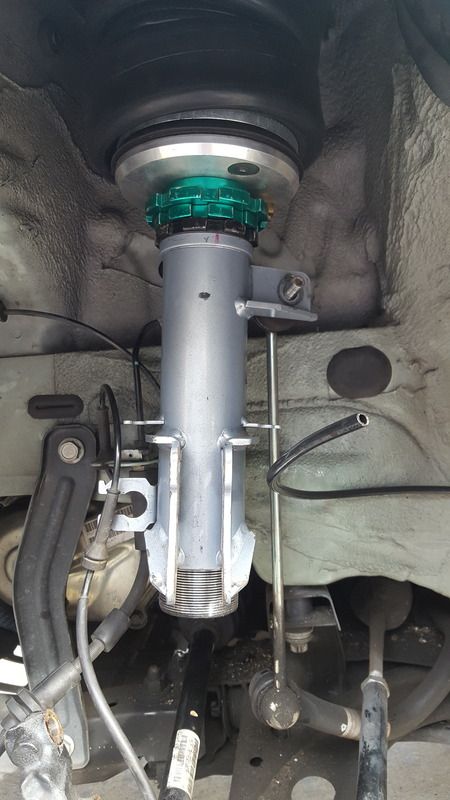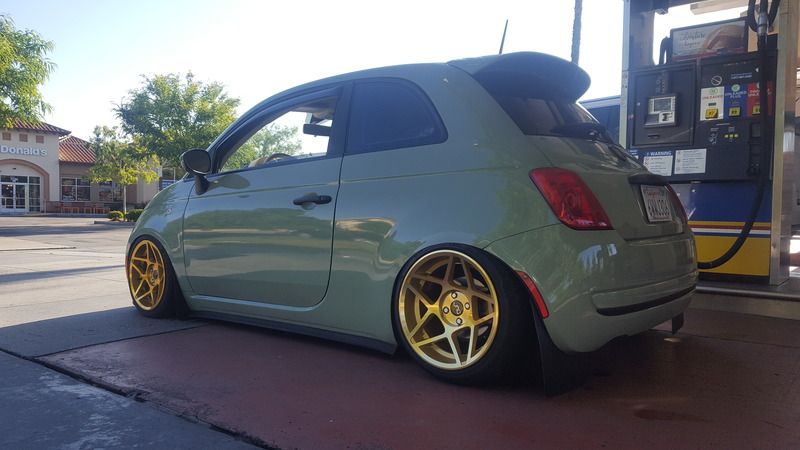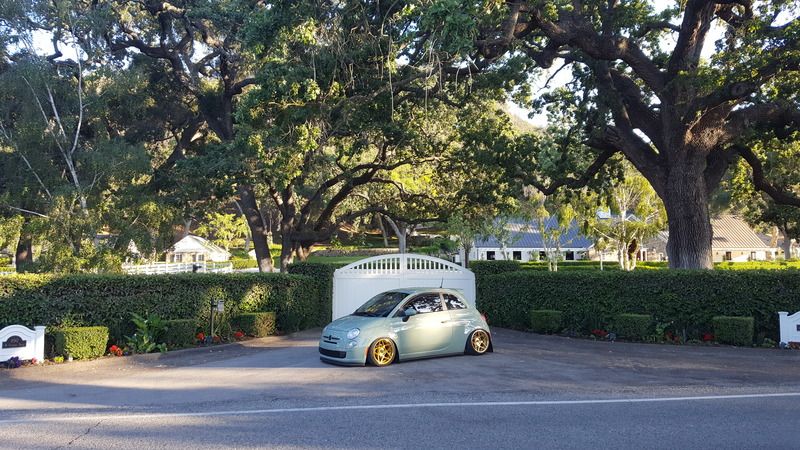 *front fitment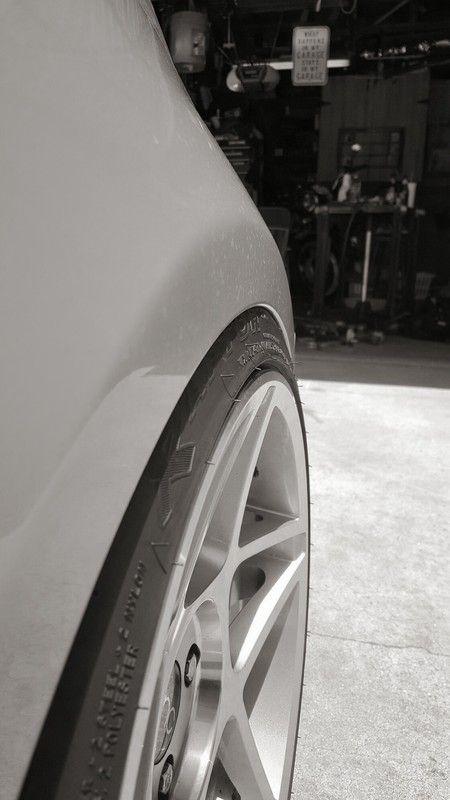 Rear fitment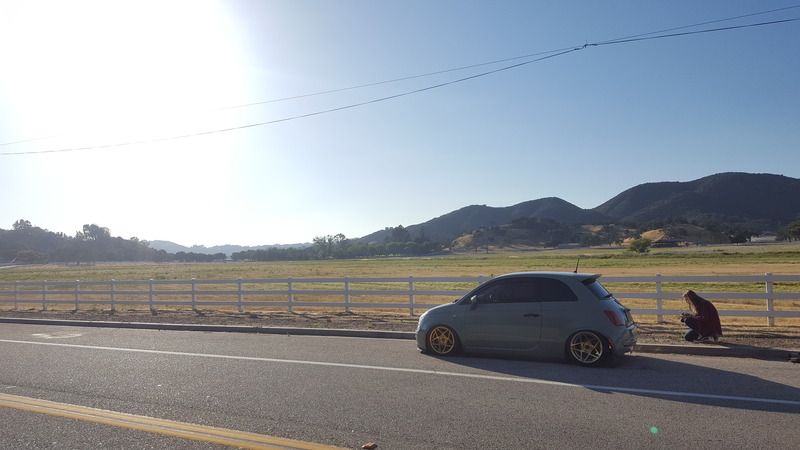 And the complete trunk setup
And just a few days ago, my buddy and fellow fiat enthusiast (also abarth owner) got together to shoot a nice little video edit of my car which is now on his youtube for all to enjoy!
https://youtu.be/z7PDjgSAWtw
Open to questions, concerns, comments, and all around conversation! This was all completed about a week and a half ago, so its all very new to me. Also very proud of doing it all myself!!!